U2 in Helsinki

At August 9th 1997 U2's PopMart tour reached Helsinki, Finland. The concert was, as expected, awesome (hey, even if it had sucked I would have still liked it :)).
Setlist:
Mofo
I Will Follow
Gone
Even Better Than The Real Thing
Last Night On Earth
Until The End Of The World
New Year's Day
Pride (In The Name Of Love)
I Still Haven't Found What I'm Looking For
All I Want Is You
Staring At The Sun
Daydream Believer (Edge's Karaoke)
Miami
Bullet The Blue Sky
Please
Where The Streets Have No Name

Discothèque
If You Wear That Velvet Dress
With Or Without You
Hold Me, Thrill Me, Kiss Me, Kill Me
Mysterious Ways
One
MLK

Despite the efforts of Stadium security personnel I was able to smuggle a camera to the concert. Unfortunately the photos I took weren't very successful, but anyway, here are a couple of them.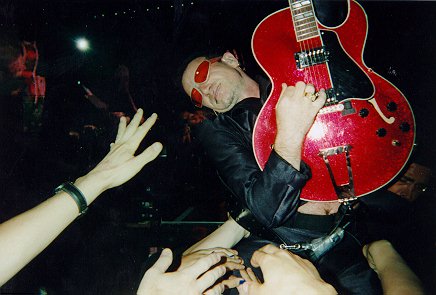 Bono showing his quitar to the audience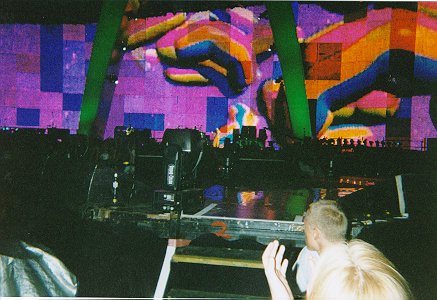 The video screen (but where's the band?)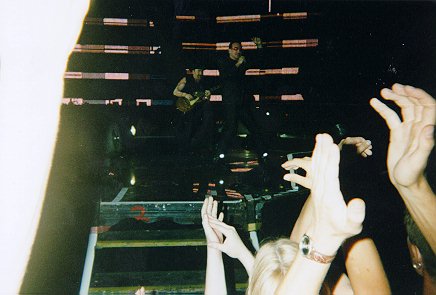 Those hands really make it hard to get good photos!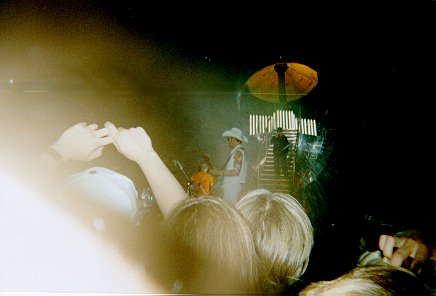 Tonight the moon is a mirrorball :)
(and the heads are also in the way)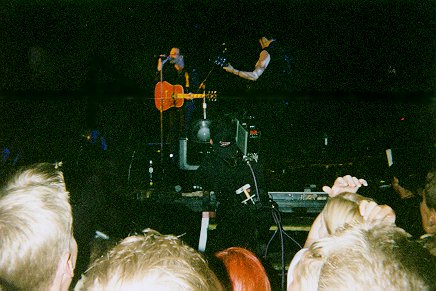 Staring At The Sun, I think..

© 2005-2023 Lauri Jääskelä | Original design by Andreas Viklund.